Minneapolis Kids (Including Minneapolis Kids Jr)
The mission of Minneapolis Kids is to provide high quality school age care for families. The program offers a safe, nurturing, educational & recreational experience where children are encouraged to pursue interests & develop friendships, independence, & confidence.
Minneapolis Kids is offered through the Community Education Department of Minneapolis Public Schools and provides year-round, fee based school-age care for families with youth enrolled in High Five through 6th grade. Care is available from 6:30 am-6:00 pm, Monday through Friday with Before and After-School and full-day care on Non-School Days and in the summer. (Components vary by site.)
**NEW**Minneapolis Kids also offers full-day Pre-K child care for four-year-old preschool children at select sites.
For more information, please visit our Minneapolis Kids Website.
---
SCHOOL YEAR 2022-2023 - The following locations currently have a waitlist:
Armatage
Bancroft
Barton
Burroughs
Dowling
Emerson
Green Central
Hale
Keewaydin
Kenny
Lake Harriet Lower
Lyndale
Northrop
Windom
By registering, your contract will be added to the waitlist.
*IF YOU HAVE AN APPROVED CONTRACT, IT IS NOT AFFECTED BY THE WAITLIST*
---
2022-23 child care rates (all rates subject to change)
A non-refundable registration fee of $30 per family is charged to all first-time users.
Rates are determined by a child's elementary time.
Contracts require a 2 day/week minumum per component.
Before School Early
(Mon-Fri, 6:30-8:05, 8:15, or 8:25 am)
$9.00/day
Before School Late
(Mon-Fri, 6:30-8:40, 9:10, or 9:30 am)
$18.00/day
After School Early
(Mon-Fri, 2:00, 2:35, or 2:55-6:00 pm)

$24.00/day
After School Late
(Mon-Fri, 3:10, 3:40, 3:45, or 4:00-6:00 pm)
$18.00/day
**NEW**Minneapolis Kids Jr - Full-Day Pre-K Child Care
Children must be 4 years of age by September 1st 2022
(Mon-Fri, 6:30 am-6:00 pm)
$300/week
Non-School Day
Full day care when school is not in session, 6:30 am-6:00 pm
$45.00/day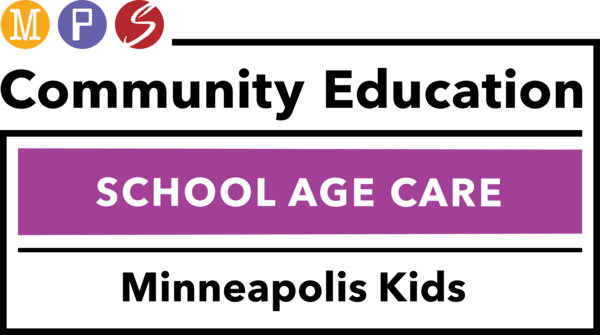 Contact Info
1250 W Broadway Ave
Minneapolis, MN 55411
---
---